Session 1 - ADVANCES IN UAS TECHNOLOGIES: SENSE AND AVOID AND MULTI-DRONE SYSTEMS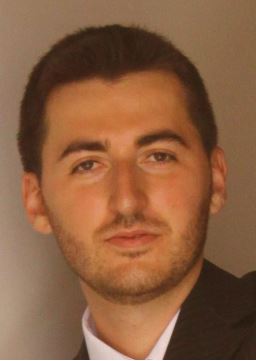 Giancarmine Fasano
Department of Industrial Engineering University of Naples "Federico II"
Abstract
The tutorial covers technological challenges and recent advances relevant to two areas of high interest for Unmanned Aircraft Systems (UAS): sense and avoid and multi-drone systems.
In the latest years, sense and avoid (SAA), or detect and avoid (DAA), has represented one of the main roadblocks to the integration of UAS operations. In the first part of the tutorial, architectures, technologies, and algorithms for SAA are outlined, with emphasis on non-cooperative sensing and data fusion. Current perspectives and recent progress relevant to SAA for UAS integration in the traditional Air Traffic Management (ATM) system and in the framework of UAS Traffic Management (UTM) / U-Space and Urban Air Mobility, are finally presented.
The second part of the tutorial deals with potential and challenges of multi-UAS architectures, which represent a powerful and evolving technology both in the civil and in the military field. Application advantages and taxonomies of multi-drone systems are discussed, addressing the concepts of UAS swarming and manned/unmanned teaming. Approaches for cooperative path planning, guidance, and navigation are described also based on simulation and flight data.
Speaker bio
Giancarmine Fasano is Associate Professor at the University of Naples "Federico II", where he holds courses in "Unmanned Aircraft Systems" and "Space Flight Dynamics". His research activities in the field of aeronautics are focused on UAS, and in particular on sense and avoid and cooperative multi-UAV systems. In the space field he is mainly interested in distributed space systems and proximity operations, with emphasis on relative motion design and control, and in space surveillance. He is Vice-Chair of the Avionics Systems Panel of the IEEE Aerospace and Electronic Systems (AES) Society, Associate Editor of the IEEE AES Magazine, Associate Editor of the IEEE Transactions on AES, IEEE Senior Member. Since 2019 he has been Member of the Organizing Committee, Chair of the Student Research Competition, Tutorial Instructor, and since 2020 Track Chair at the IEEE/AIAA Digital Avionics Systems Conference (DASC). He is also Member of the AIAA Sensor Systems and Information Fusion Technical Committee and AIAA Senior Member. He was Member of the IAA Committee on Small Satellites. He has co-authored over 150 publications and five book chapters.