IEEE MetroAeroSpace 2021 FINAL PROGRAM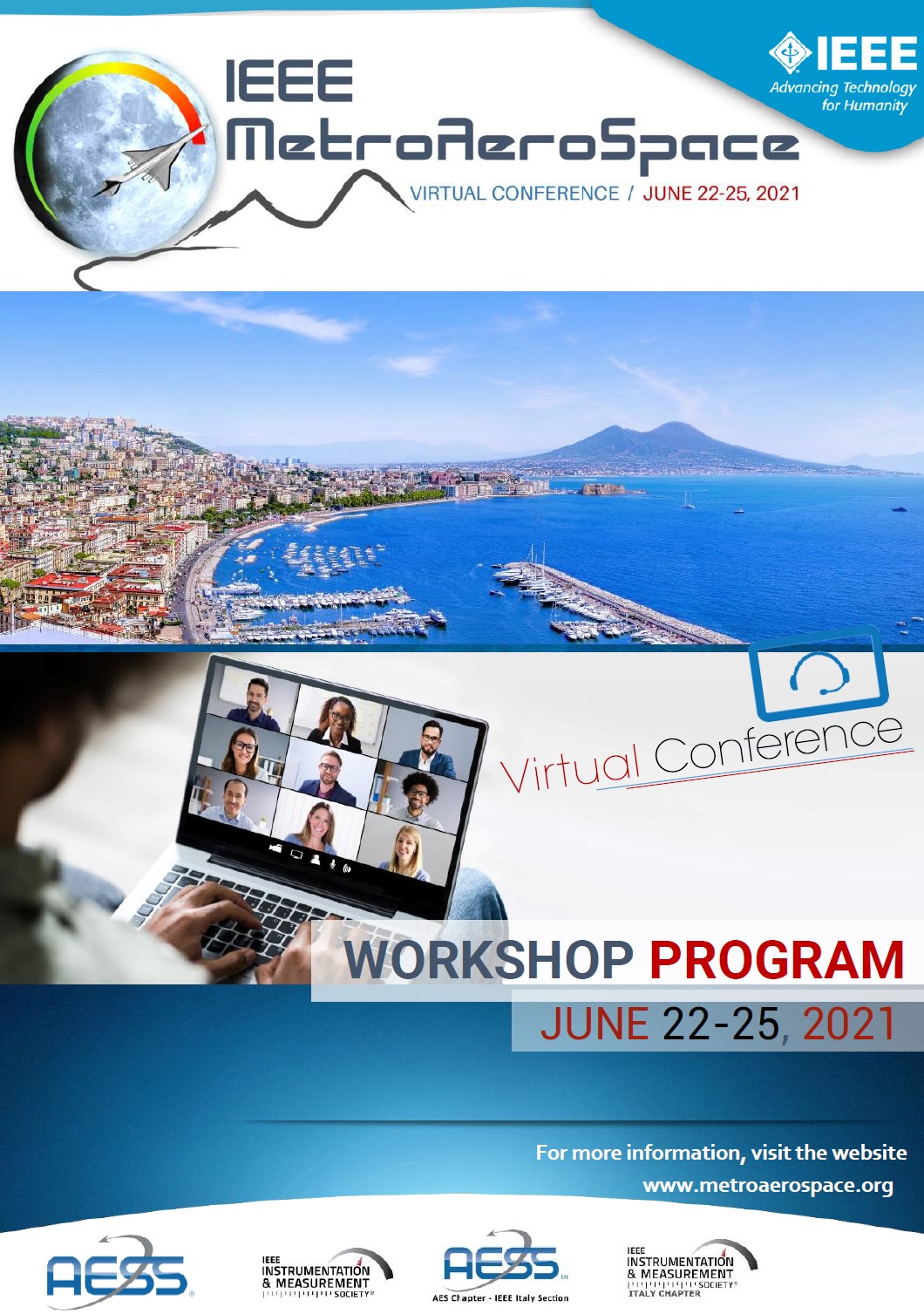 IEEE MetroAeroSpace 2021 Final Program is Now Available!
The IEEE MetroAeroSpace Online Platform will go live on Tuesday, June 22. Registered attendees received an email with instructions on accessing the platform few days before the Workshop.
Authors are requested to participate to the Sessions scheduled in the Technical Program, which are meant to be an opportunity for live discussion. Authors will do the presentation from their own computer (or other suitable device), while sharing their screen and talking, then discussing with the participants. Authors will have 12 minutes to give a presentation of their contribution followed by up to 3 minutes for questions and answers.